Hot water installations and repairs.
When your existing hot water heater is experiencing problems such as no hot water or a leaking cylinder, we can have our plumbers come and identify the problem and have it repaired today with minimal lose of water and at a small inconvinence to your household .All our workers are fully qualified and have extensive experience in repairs and service to these units.
Replacement Water Heaters
Most hot water units only have a shelf life of between ten and fifteen years so if your hot water unit is not working correctly or has come to the end of its life we can have one of our trained plumbers discuss what the best option may be for your homes hot water needs as there are many options available depending on the size of your family the price that best suits your budget.
Hot water service maintenance.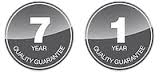 At Royals plumbing we recommend regular maintenance to increase the life of your Hot water service the unit itself has minimum repairs but the valves, and control cocks and other associated piping may need replacing or repairs regularly to ensure the unit operates correctly and the lifespan or the unit is not shortened.
Tempering Valves.
A tempering valve is a valve created to regulate the temperature of the water coming through your hot water taps. It is a requirement by law to have this valve installed to your hot water unit to prevent scalding specifically for children and the elderly this device set the hot water at a temperature that will prevent injury and if installed correctly and maintained correctly will never let you down giving you peace of mind that your children are safe .
Thermastatic Mixing Valves.
A thermostatic mixing valve (TMV) is a valve that blends hot water with cold water to ensure constant, safe shower and bath outlet temperatures, preventing scalding.Let Royals Maintenance plumbing assist you with your annual servicing requirements and any repairs that may be needed to keep your TMV valve running at its best. We also treat Legionella in warm water systems.
Temperature pressure relief valve.
If you look at most hot water units on the side of the unit you will not a valve with a small handle on it similar to the valve you see pictured above. This valve regulates the temperature and pressure within the hot water unit ensuring the units temperature and pressure doesn't get dangerously high causing a possible explosion.
A build up of mineral salt ,rust and corrosion can cause the TPR valve to freeze up or jam and become non operational. Most hot water cylinder manufacturers recommend you test the operation of the valve every six months to ensure its operating correctly.to test the valve simply raise and lower the test lever several times so it lifts the brass stem that its fastened to .Hot water should rush from the pipe the valve is connected to when the lever is lifted. If no water flows through the pipe or water does not stop flowing through the pipe when the lever is release back to normal position the valve will need to be replaced.
Why should you fix that leaking tap ?
A dripping tap can be annoying – it can waste up to 2,000 litres of water a month! This adds up to over 24,000 litres a year, and when it's a hot tap, it can also be an expensive waste of energy as you are paying to heat up wasted water.