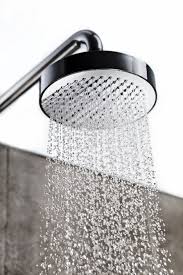 1.Firstly remove existing shower head by using a spanner and cloth and turning in a anti clockwise direction. Do not use to much force unwinding – you may damage the wall or the plumbing pipes.
Clean the thread of the pipe the shower head was unwound from any remaining thread tap or gunk off with  steel wool or a stiff brush so that it is clean.
2.Wind about 6 to 10 rotations of Teflon tape around the thread of the pipe the shower head came from in a clockwise direction. Keep the outermost thread clear of tape.Place cover flange over thread pipe outlet.
3.Attach shower head to threaded pipe and screw on new shower head using a spanner, ensure you are screwing it on in a clockwise direction make sure you use a cloth to avoid scratching your new showerhead.
Tighten shower head only 3 or 4 full rotations do not over tighten.
4.If it all gets to difficult or you run into trouble call us at Royals Plumbing and we will fix it.